East Haven, or East End, is a small, quiet town located on the East Coast. It is home to Joanna Beauchamp and her two daughters, Ingrid and Freya, who are later joined by Wendy, Joanna's sister.
The town is located at the crossroad of very important magic roads, since it is where the Portal to Asgard is located.
Locations
Edit
Beauchamp Manor
Edit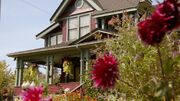 Main article: Beauchamp Manor
The Beauchamps have long lived in East Haven, maybe because of the proximity with the Portal to Asgard and the magical energy filling the air around the town. They have settled in a beautiful mansion.
Fair Haven
Edit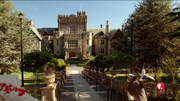 Main article: Fair Haven
Fair Haven is the beautiful mansion built by cult leader Archibald Browning above the Portal to Asgard, in which he housed his orgies and rituals, waiting for the time where he could open the Portal again and regain his home dimension.
Bent Elbow
Edit
Main article: Bent Elbow
The Bent Elbow is a very famous bar located in East Haven, which houses the town's nightlife, mainly because of the popularity of Freya's cocktails. It was built in the early 1900s.
East End Public Library
Edit
Main article: East End Public Library
Before being a library, the building housed the Beauchamp family apothecary, where the Beauchamp ladies used to serve customers with miraculous remedies and cures for any disease. After Ingrid died and Wendy left town, Joanna probably sold it and it became a library, where Ingrid would work again a century later.
Residents
Edit
In the 1900s
Edit
Calliope †
Edith †
Elizabeth and her brother †