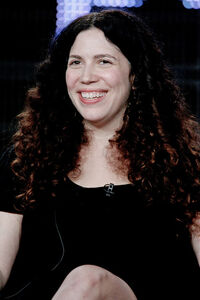 Maggie Friedman is the show runner and one of the executive producers of Witches of East End. She has written several episodes for the series.
On the show
Edit
Maggie Friedman executive-produced all episodes of Witches of East End.
Others works
Edit
Eastwick (2009)
Spellbound (2007)
Related (2005-2006)
Dawson's Creek (2002-2003)
Once and Again (2001-2002)
Wasteland (1999)
Maggie's last work on a show was with Eastwick, another witch show inspired from the movie Witches of Eastwick. Unfortunately, ABC decided to cancel this show after only thirteen episodes.
External link
Edit